Big Bang And God|Islam And Woman |The Quran and The Construction of The Scientific Mind|The God Particle: A Philosophical and Theological Account|Turkey's Ideological Apparatuses And Globalization|The Rhetoric Of "Terror" and The Rhetoric of Jihad|Disposition Evidences|Theory Of Evolution Philosophy And God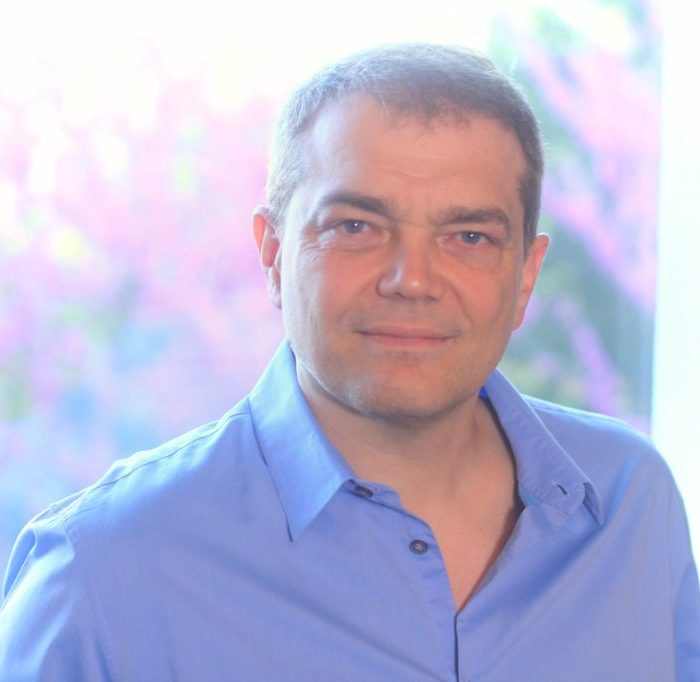 Caner Taslaman's
Biography
Biography
Caner Taslaman was born in Istanbul where he completed his elementary and high school educations. As the son of a mother who is a chemical engineer and a father who is a doctor, he always had deep enthusiasm in natural sciences from a very tender age. He completed his undergraduate studies at the Sociology Department of Bogazici University in Istanbul. During his undergraduate education he has also showed interest in fields like anthropology, sociology of religion, and sociology of knowledge. He later got his masters degree at the Philosophy and Religious Studies Department of Marmara University in Istanbul, with a thesis on the relationship between the Big Bang Theory, philosophy and theology. Following that, he got his doctorate in the same department with a thesis on the relationship between the Evolution Theory, philosophy and theology. He got Associate Professorship with his book on the relationship between Quantum Theory, philosophy,theology and Professorship with his work on science, philosophy and religion. He also earned a second PhD degree in Political Sciences Faculty of Istanbul University with his thesis on "Islam in Turkey During the Globalization Process". He had post-doctorate studies first at Tokyo University and later at Oxford University. He also studied at Harvard University and Cambridge University as a visiting scholar. He currently serves as Professor of Philosophy at Yıldız Technical University.
Caner Taslaman's
AREAST OF INTEREST
AREAST OF INTEREST
Existing Of God
Felsefede hiçbir konu, Alla hile ilgili sorular kadar dikkat çekmemiş ve tartışılmamıştır. Bu sorular, sadece tartışmaların merkezinde oldukları için ilgi çekici değildir. Bu soruların cevabının ne olduğu yaşama, ölüme, hayatın anlamına, ahlaka ve daha birçok temel konuya bakışta köklü farklar oluşturacak kadar önemlidir.
PHILOSOPHY, SCIENCE AND RELIGION
Teolojik fikirler arasındaki tercihte bilmin rolü nedir? Entropi yasasının , evrenin başını ve sonunun olduğunu göstermesi felsefi ve teolojik açıdan neden önemlidir? Entropi yasası evrendeki olgulardan yola çıkarak Tanrı'nın varlığını temellendirmeye çalışan tasarım delilini desteklemekte midir? İzafiyet teorisi ile değerlerin izafiliği arasında bir ilişki var mıdır? İzafiyet teorisi ile zaman anlayışında gerçekleşen devrimci değişiklik, Tanrı-evren ilişkisi konusu ele alınırken ne gibi katkılar yapılabilir? Kuantum teorisinin evren anlayışında yaptığı köklü değişiklikler nelerdir? Tanrısal etkinlik, kuantum belirsizliklerinin belirlenmesi olarak ele alınabilir mi? Kuantum teorisi özgür irade sorununun çözümüne katkı yapabilir mi? Materyalist yaklaşımlarla insan zihni başarıyla açıklanabilmiş midir? İnsan bilinci yapay zekalarla taklit edilebilir mi?
ISLAM AND SCIENCE
"Kuran-bilim ilişkisi" pek çok kişi tarafından merak edilen ve ilgi duyulan bir konu olmuştur. Bu konudaki çalışmalarla –genelde- modern bilimin bulgularıyla Kuran'ın içeriğinin ne kadar uyumlu olduğu sorgulanmaktadır. Bu husustaki yaklaşımlar da önemli olmakla beraber bu kitabın konusu değildir. Burada, "Kuran-bilim ilişkisi" ile ilgili daha önce ele alınmamış bir konu ele alınıyor ve Kuran'ın inşa ettiği zihinsel yapının bilimsel faaliyette bulunmaya ne kadar elverişli olduğu masaya yatırılıyor. Farkında olalım veya olmayalım bilimsel faaliyette bulunurken zihnimizde çeşitli ön kabuller vardır ve bunlar bilimi mümkün kılar. Bu kitapta Kuran'ın sunduğu varlık anlayışının ve içeriğinin bu ön kabulleri nasıl desteklediği gösteriliyor. Bu ön kabullerle bilimsel faaliyette bulunan birçok natüralist-ateist de elbette vardır, fakat Kuran'a inananlar için bilimsel faaliyet sürecinde bunları benimsemenin rasyonel bir temeli vardır.
To Caner Taslaman
Send a Mail
Send a Mail